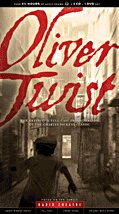 Right now, more than 500,000 minor children are in the U.S. foster care system, and well over 100,000 of them are available—and waiting—for adoption. Some have been waiting for years. It seems an overwhelming and impossible situation, until you realize the U.S. also has 300,000 churches.
Encouraging God's people to step up and care for orphans in our day is what's behind the Wait No More initiative. You can learn more about it and download free information at icareaboutorphans.org. Tyndale has been pleased to partner with Focus on the Family to bring attention to Wait No More and the needs of modern day orphans through the publication of several relevant resources. One is the book, Castaway Kid, written by Rob Mitchell, one of the last "lifers" raised in an American orphanage. Kelly and John Rosati's inspiring book, Wait No More, tells about their journey in adopting four children from the foster care system. And David Sanford's Handbook on Thriving As an Adoptive Family offers real-life solutions to common challenges of adoptive families.
The latest resource Focus has created to shine light on the issue of modern-day orphan care is the Radio Theatre release of Oliver Twist. An interview with writer Paul McCusker and Wait No More author Kelly Rosati will air on the Focus on the Family broadcast November 1st. Oliver Twist features an award-winning British cast, and proceeds from this product will help support Focus's Wait No More initiative. In addition, a bonus DVD includes a full-length documentary on the issue called Modern Day Oliver. After watching it, you'll realize that today, as in Dickens' era, the question remains the same: Who will help these children?
On November 1, Paul McCusker and Kelly Rosati will be on the Focus on the Family daily broadcast discussing orphan care and how you can support the Wait No More initiative. You can listen on your local radio station or online.