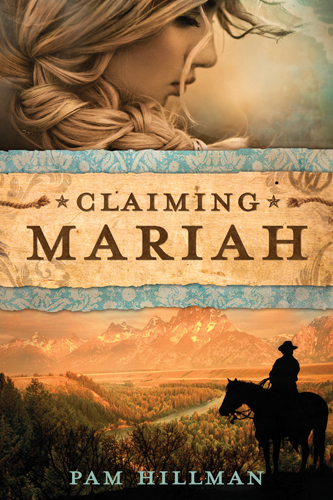 For a limited time, you can download Pam Hillman's novel Claiming Mariah for $1.99. Click here for links to your preferred retailer and for a complete list of our current ebook deals. This offer ends 2/16/13.
In light of her father's death, Mariah Malone sends a letter that will forever alter the lives of her family. When Slade Donovan, strong willed and eager for vengeance, shows up on her front porch, Mariah is not ready to hear his truths: her father's farm, the only home she's ever known, was bought with stolen gold. With Slade ready to collect his father's rightful claim and force Mariah and her family out on the streets, Mariah must turn to God for guidance. Though Mr. Frederick Cooper, a local landowner, promises to answer her financial woes if she agrees to be his bride, Mariah finds herself drawn instead to the angry young man demanding her home.
With the ranch now under Slade's careful eye, he will unearth more than he ever imagined as a devious plot of thievery, betrayal and murder threatens more than the well-being of the ranch, endangering the lives of those who hold it dear. With days dwindling until the rest of the Donovan clan arrive to the Lazy M ranch, Mariah and Slade must rise above the resentment of their fathers and see their true feelings before greed alters their futures forever.