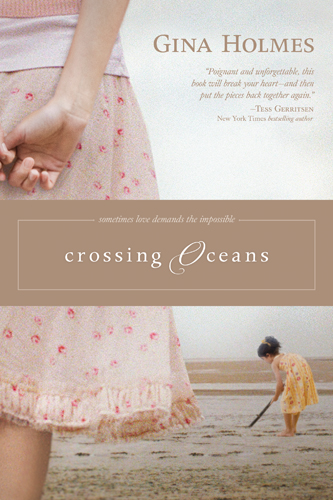 Barnes & Noble is featuring Gina Holmes' novel Crossing Oceans for only $1.99. This offer is exclusive to Barnes & Noble and ends at mignight on 02/20/2013. Click here to check it out.
2011 Carol Award winner for Debut Author from ACFW (American Christian Fiction Writers)
Jenny Lucas swore she'd never go home again. But being told you're dying has a way of changing things. Years after she left, she and her five-year-old daughter, Isabella, must return to her sleepy North Carolina town to face the ghosts she left behind. They welcome her in the form of her oxygen tank–toting grandmother, her stoic and distant father, and David, Isabella's dad . . . Who doesn't yet know he has a daughter. As Jenny navigates the rough and unknown waters of her new reality, the unforgettable story that unfolds is a testament to the power of love and its ability to change everything—to heal old hurts, bring new beginnings . . . Even overcome the impossible. A stunning debut about love and loss from a talented new voice.