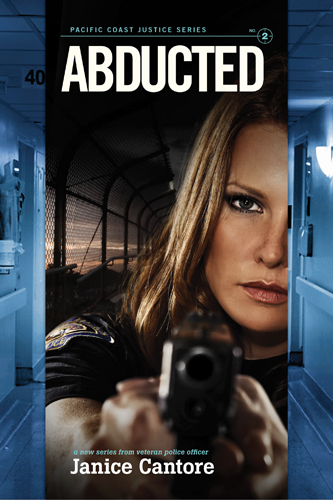 For a limited time, you can download Janice Cantore's Abducted for free. Click here for links to your preferred retailer and for a complete list of our current ebook deals. This offer ends on 03/9/2013.
After solving the mayor's murder and exposing corruption among the top brass in Las Playas, Carly Edwards is happy to be back on patrol with her partner, Joe, putting bad guys behind bars. For once, everything in life seems to be going right.
But then everything starts going wrong. Slow to recover from an injury, her ex-husband, Nick, begins pulling away just as they were starting to get close again. Meanwhile, when Joe's wife lands in the hospital with a mysterious illness, their baby is kidnapped. As Carly chases down every lead in a desperate search to find the baby, her newfound faith is pushed to its limits.