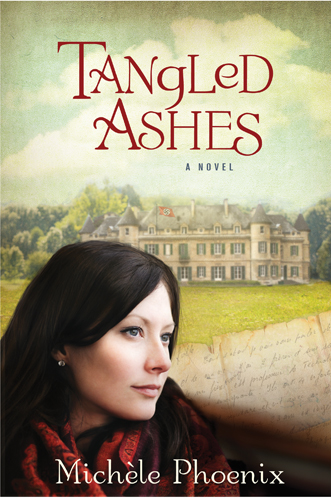 For one day only, you can get Michèle Phoenix's Tangled Ashes for just $1.99 at Barnes & Noble. This offer ends today, so hurry!
What's it about? Marshall Becker is sent to France to restore a Renaissance-era castle, he never dreams that he'll uncover secrets hidden since the Nazi occupation.
Who should read it? People who like to explore old houses, people who dream about moving to France, people who like historical fiction with a twist
What should you read when you're done? If you enjoyed the WWII plotline, check out Flame of Resistance by Tracy Groot. If you're looking for another modern story of healing, try Gina Holmes' latest book Wings of Glass (which is, coincidentally, available as a free ebook download right now).