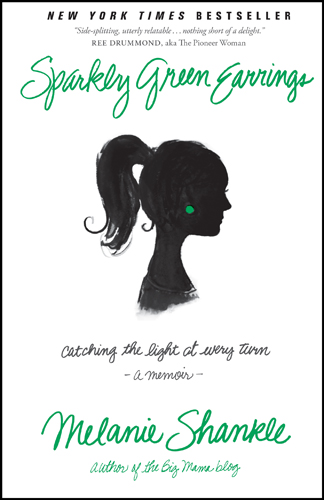 For a limited time, you can download Melanie Shankle's memoir Sparkly Green Earrings for free! This offer ends on 5/8/13, so hurry!

What's it about? Melanie Shankle, the blogger behind the Big Mama Blog, tells hilarious and heartwarming stories about her life as a mother.
Who should read it? Moms who need a laugh, people who like to keep their RSS readers full, women who want a "real" look at motherhood
What should you read when you're done? If you're looking for another blogger's look at family, check out Sophie Hudson's A Little Salty to Cut the Sweet. If you're looking for a warm image of motherhood, check out Karen Kingsbury's picture book Let Me Hold You Longer, which is $3.99 until 5/7/13.
Click here to see all our current ebook deals!