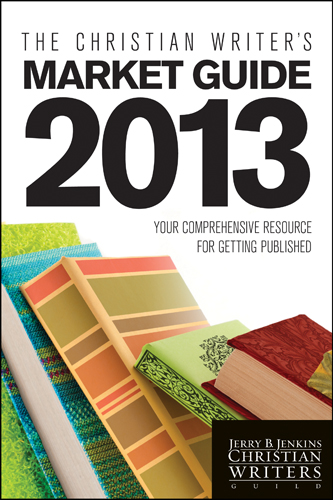 For a limited time, you can download the Jerry B. Jenkins Christian Writers Guild's 2013 Christian Writers Market Guide for $10.99!

What's it about? It's a list of of Christian book, card, and magazine publishers sorted in different, useful ways.
Who should read it?  Writers who are trying to publish their work, job-seekers who are interested in the publishing industry, people who like lists
What should you read when you're done with this?  How about C.S. Lewis: A Life, the biography of one of the best-known writers of the 20th century? For writers who are looking for motivation, try Mark Sanford's Fred 2.0.
Click here to see all our current ebook deals!