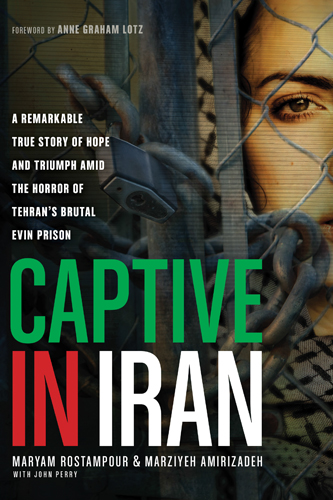 Amazon has chosen Captive in Iran to be their Daily Deal! For today only, you can get Captive in Iran for your Kindle or Kindle app for just $1.99.

What's it about?  Two Iranian women are arrested for their Christian faith and sent to one of the world's most notorious prisons. To gain their freedom, all they need to do is deny Christ. Instead, they spend their 259 days in prison bringing God's love and light to people who might not otherwise ever hear about it.
Who should read it?  People who want to see what the Church is doing globally, people who are following the Middle Eastern conflicts, people who want to see what Christianity looks like when it butts up against great opposition
What should you read when you're done with this?  For another true story of courageous Christians captured for their faith, read Gracia Burnham's account In the Presence of My Enemies. For a fictionalized account of the situation in the Middle East, look for Joel Rosenberg's thrilling Damascus Countdown.
Visit Amazon.com to get your copy of Captive in Iran for $1.99. Hurry! This offer ends today.

Click here to see all our current ebook deals!