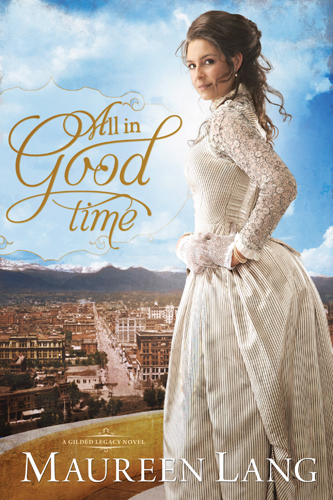 For a limited time, you can download Maureen Lang's novel All in Good Time for free! Hurry, this offer ends on 5/18/13.

What's it about? Dessa Caldwell wants to fulfill her dream of opening a shelter for former prostitutes, but has exhausted all charitable donations. She's forced to turn to Henry Caldwell, the banker with the secret past.
Who should read it? people who are interested in America's Gilded Age, people who like romantic historical fiction
What should you read when you're done with this? Try Maureen Lang's Great War series, beginning with Look to the East. For another historical novel about church workers , check out Allison Pittman's All for a Story.
Click here to see all our current ebook deals!