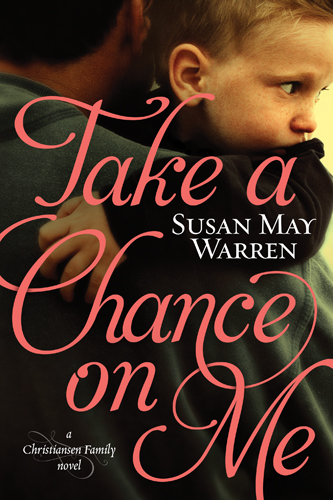 For a limited time, you can download Susan May Warren's, Take a Chance on Me, a Christiansen Family novel, for $3.99! This offer ends on 5/25/13.

What's it about?  When Ivy Madison bids on Derek Christiansen at a charity bachelor auction, she has no idea she is bidding on a widower for whose wife's death Ivy is indirectly responsible. All Ivy knows is that the Christiansen family could be the family she's always dreamed about.
Who should read it?  People who would like to move to Deep Haven, people who like romantic stories, people who might just have that ABBA song stuck in their heads
What should you read when you're done with this? For another story set in Deep Haven, check out Susan May Warren's My Foolish Heart. If you're looking for another contemporary romance, check out Gina Holmes' Dry as Rain.

Click here to see all our current ebook deals!