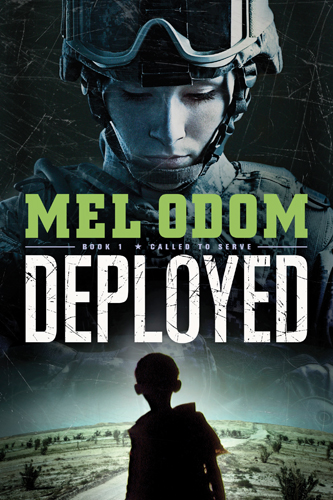 For a limited time, you can download the first book in Mel Odom's Called to Serve series, Deployed for free! This offer ends on 5/25/13.

What's it about? Single mom Bekah joins the Marine reserves to support herself and her son. To defeat terrorists and bring peace, Bekah must convince a successful Somalian businessman that they're on the same side.
Who should read it?  People who like fast-paced military stories, people who are interested in peace-keeping missions, people who like strong female characters
What should you read when you're done with this? Read the true-life story of a soldier, read SEAL of God, former Navy SEAL Chad William's memoir of is life in the service. For more by Mel Odom, check out his series about military crime-scene investigators, Military NCIS, and watch out for book 2 in the Called to Serve series, Renegade, out in July.
Click here to see all our current ebook deals!