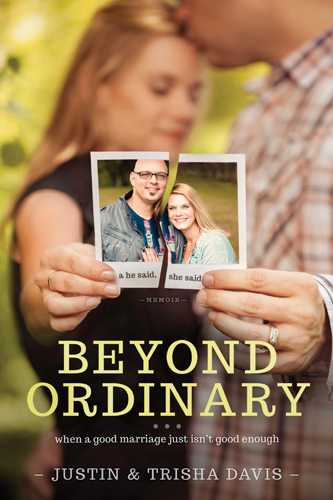 For a limited time, you can download Trisha and Justin Davis's book Beyond Ordinary for free! This offer ends on 6/15/2013.

What's it about?  Justin and Trisha had an ordinary marriage, and it was the marriage's very ordinariness that almost ended it. Read about their four-year journey from pain and grief to redemption.
Who should read it?  People who are just starting out in their marriage, people who think their marriage is fading into "ordinary," people who are considering marriage
What should you read when you're done with this? Looking for fiction? Try Desert Gift, about a marriage expert who finds out everything she's built her life on–including her marriage–isn't what she thought it was. Or, for more non-fiction, check out Gary Chapman's helpful guide to a happy marriage, Happily Ever After.
Click here to see all our current ebook deals!