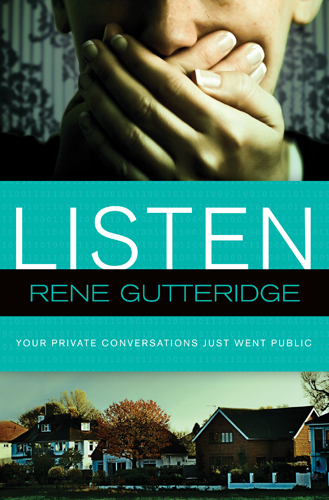 For a limited time, you can download Rene Gutteridge's novel Listen for free! This offer ends on 6/15/2013.

What's it about?  Nothing ever happens in the small town of Marlo…until all their private conversations are posted online for everyone to see. As paranoia escalates, police scramble to take own the website before gossip destroys the town. Are the citizens of Marlo responsible for the words they said when they thought no one was listening?
Who should read it?  People who like to read about life in a small town, people who like a good thriller, people who are interested in what happens when others look into their personal files with permission
What should you read when you're done with this? Watch out for Rene's next book Misery Loves Company, out next month. For another take on secrets in a small town, check out Diana Prusik's novel Delivery.
Click here to see all our current ebook deals!