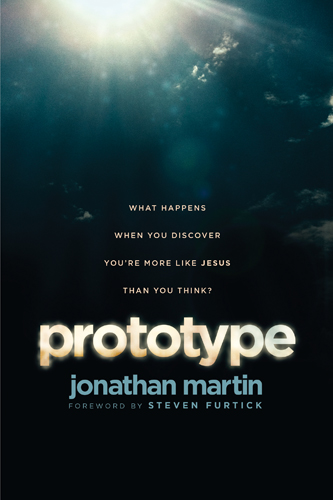 For a limited time, you can download Jonathan Martin's book, Prototype for $2.99! This offer ends on 07/6/13.

What's it about?  Jesus is God, and we're not. But what if we're more like Jesus than we thought? What if God views us in a lot of the same ways he views his son? Jesus came to be our prototype, and Martin's book explains how.
Who should read it?  People who want to know their true identities, people who want to understand Jesus's full purpose in coming to earth, people who want to see how God's love can change them
What should you read when you're done with this?  Now that you've seen how the power of God's love can show you your identity, find out what it means to really follow Jesus in David Platt's Follow Me. For a fictional take on Jesus's identity, check out Matt Mikalatos's My Imaginary Jesus.
Click here to see all our current ebook deals!