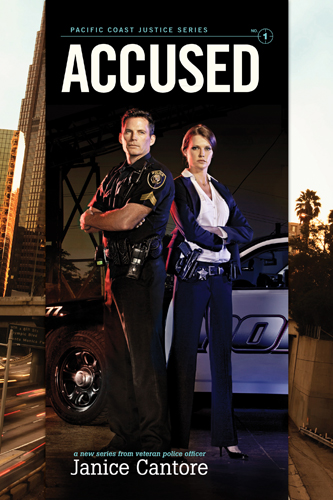 For a limited time, you can download former Janice Cantore's book, Accused for free! This offer ends on 07/13/13.

What's it about?  Detective Carly Edwards was sent down to work in juvenile hall to cool off after an officer-involved shooting. She's looking for a way to get back on the street, so when a troubled teen is framed for the murder of the mayor, Carly sees the case as her chance.
Who should read it?  People who like police stories written by real-life police officers, people who like a little romance in their crime-thrillers, people looking for a new series to read
What should you read when you're done with this?  Check out the rest of the books in the Pacific Coast Justice series, or check out Jerry B. Jenkins' series about a group of Chicago police officers.
Click here to see all our current ebook deals!