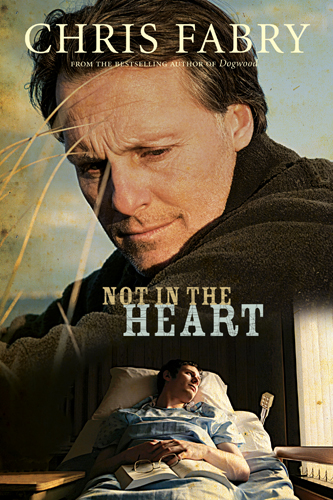 For a limited time, you can download former Chris Fabry's book, Not in the Heart for free! This offer ends on 07/20/13.

What's it about?  Truman Wiley is an out-of-work journalist with a failed marriage and a son in the hospital. When his wife offers him the opportunity to write the story of the death-row inmate who plans to donate his heart to Truman's son, Truman jumps at the chance to right his wrongs and bring his family back together.
Who should read it?  Fans of Chris Fabry's other novels or radio show, people who like to mysteries solved at the last minute, people who like to see justice served
What should you read when you're done with this?  Check out Chris Fabry's other novels, like Almost Heaven or Borders of the Heart. Or, check out Randy Singer's book The Last Plea Bargain, about a young lawyer who must challenge all her own rules to convict a killer.
Click here to see all our current ebook deals!