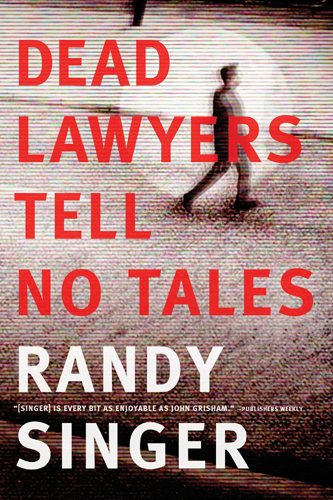 For a limited time, you can download the Randy Singer's newest book, Dead Lawyers Tell No Tales for $2.99! This offer ends on 07/20/2013.

What's it about?  Landon Reed is a former NFL quarterback who landed in prison, but used his time there to earn his law degree and find salvation. Now he's working at a top law firm and everything is rosy until the dramatic deaths of several lawyers bring a malicious vendetta against the firm to light.
Who should read it?  People who like legal thrillers, people who like football, people who like uncovering a good conspiracy every now and again
What should you read when you're done with this?  Check out Chris Fabry's book Not in the Heart, about a journalist trying to discover the real killer before the wrong guy goes to his execution. Or, for a non-fiction look at life after the NFL, check out Emmitt Smith's autobiography, Game On.
Click here to see all our current ebook deals!