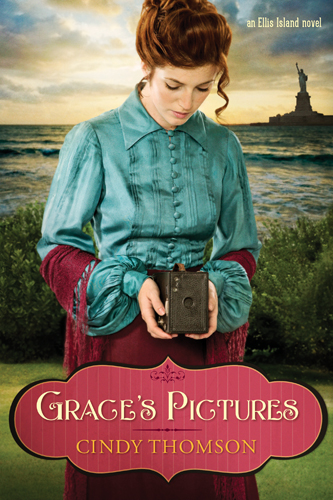 For a limited time, you can download Cindy Thomson's book, Grace's Pictures for $2.99! This offer ends on 07/27/2013.

What's it about?  Grace just stepped off the boat at Ellis Island, but a casual stroll through New York City lands her in a fight with a local gang when its member decide her box brownie camera holds a photo of their leader. The first in a series of novels set around Ellis Island, Grace's Pictures is a story of courage, faith, and forgiveness.
Who should read it?  People who are interested in geneology, people who like photography, people who want to see New York City through the eyes of an immigrant
What should you read when you're done with this?  For another story that hinges on a controversial photo, check out Wil Mara's Frame 232. If you're looking for another story about a brave Irishwoman in America, check out Band of Sisters.
Click here to see all our current ebook deals!