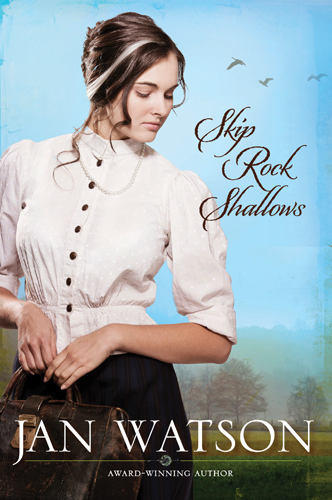 For a limited time, you can download Jan Watson's book, Skip Rock Shallows for free! This offer ends on 07/27/13.

What's it about?  Lily's beau can't understand why she would choose to take an internship in a small mining town, but Lily is drawn to the mountains and the stubborn, superstitious people who populate them. As her internship ends, Lily must choose between returning to her big-city boyfriend or staying in the mountains with the townspeople she's learned to love.
Who should read it?  People who like medical dramas, people who make exciting choices with their hair, people grew up with Dr. Quinn Medicine Woman
What should you read when you're done with this?  Check out the newest book in the series, Tattler's Branch, or for a modern take on a medical romance, check out Candace Calvert's Trauma Plan.
Click here to see all our current ebook deals!