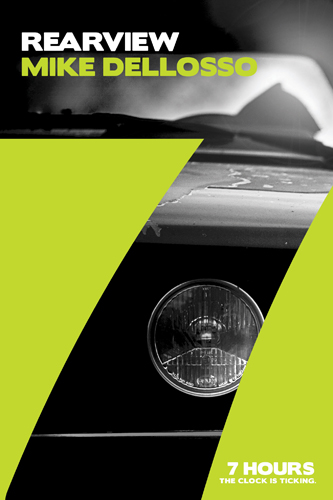 For a limited time, you can download Mike Dellosso's novella, Rearview for free! This offer ends on 08/3/13.

What's it about?  After a horrific car accident, a mysterious stranger appears to Dan offering him three options: live for seven more hours, go back in time and relive seven hours, or die immediately. Filled with regret and trapped beneath his SUV, Dan must make a decision before the clock runs out.
Who should read it?  Fans of Ryan North's Machine of Death project, people looking for a quick and suspenseful read, people who have to make a difficult decision
What should you read when you're done with this? Check out the rest of the stories in the 7 Hours series, or for a full-length thriller, try Tom Pawlik's Beckon about a young anthropologist who makes a terrifying discovery while researching a Native American legend. Dealing with the after effects of a difficult decision? Read Erwin Lutzer's book Making the Best of a Bad Decision. 
Click here to see all our current ebook deals!