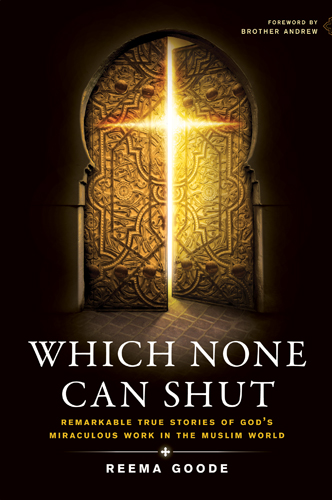 For a limited time, you can download Which None Can Shut, the true story of Reema Goode's missionary work in the Islamic world, for free! This offer ends on 08/6/13.

What's it about? Reema Goode and her family live and work as missionaries in a place where it is illegal to be a Christian. Every day, they face imprisonment or worse for their faith. But they are also witnesses to some of the most amazing work the Lord is doing on the planet as an unprecedented number of Muslims become believers.
Who should read it?  People who want to put a face to the Middle Eastern conflict, people who want to see the Lord's light shine in dark places, people who are interested in apologetics
What should you read when you're done with this?  For another first hand account of life as a Christian in the Muslim world, read Maryam Rostampour and Marziyeh Amirizadeh's memoir Captive in Iran. For a fictional look, try Jeanette Windle's Freedom's Stand, about three people searching for love and freedom in a country where political and religious injustice run rampant.
Click here to see all our current ebook deals!