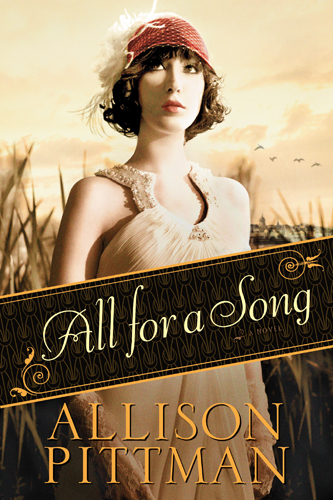 For a limited time, you can download Allison Pittman's novel, All for a Song, for free! This offer ends on 8/10/13.

What's it about?  Dorothy loves her small-town life, but after a few days in booming St. Louis, she longs for something more. There are movies, music, fast cars, intriguingly, a charismatic evangelist, who just happens to be a woman. Should Dorothy join Aimee Semple McPherson's crusade team, or should she go home to her father's country church?
Who should read it?  People who like historical fiction, people who like to read about The Roaring Twenties, people who want to know about some of the strong women who helped to shape Christianity in America
What should you read when you're done with this? Watch out for the next book in this series, All for a Song, out in October. Or, set the clock back a few years and read Promise me This about a passenger on the Titantic.
Click here to see all our current ebook deals!