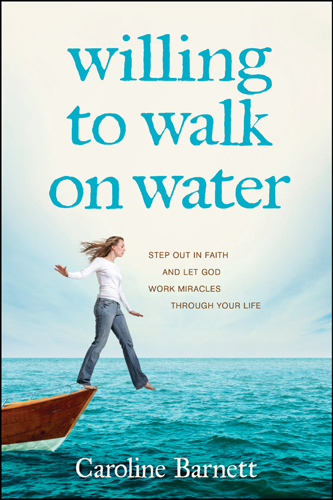 For a limited time, you can download the Caroline Barnett's book, Willing to Walk on Water for $1.99! This offer ends on 8/10/2013.

What's it about? Caroline Barnett helps you discover what you were created to do by showing you how to uncover your passions, gifts and calling. She shows you how to get out of the proverbial boat and learn to trust God with your life.
Who should read it?  People who are interested in learning their true purpose, people who saw Kathie Lee Gifford on the Today Show talk about how the book inspired her, people who are interested in the Dream Center in L.A.
What should you read when you're done with this?  Check out Caroline's husband Matthew Barnett's book about the Dream Center, The Cause Within You.  Or, for another book about finding your purpose, check out Prototype by Jonathan Martin.
Click here to see all our current ebook deals!