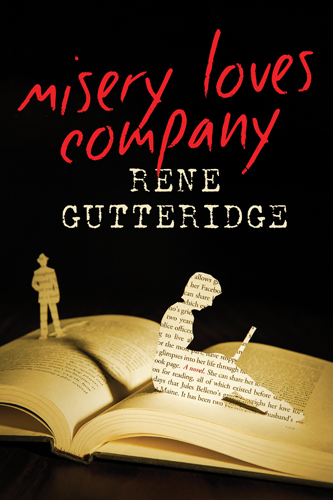 For a limited time, you can download Rene Gutteridge's novel, Misery Loves Company, for free! This offer ends on 8/24/13.

What's it about?  Book-blogger Julie has hardly left her house since her police officer husband died while on-duty. One day, Julie decides to venture out, just to the grocery store, where she bumps into her favorite author! And that's the last thing she remembers when she wakes up in a strange room with a splitting headache.
Who should read it?  Book bloggers who have ever imagined themselves as part of the story, people who like seeing mysteries uncovered, people who wonder if there's more to the story than meets the eye
What should you read when you're done with this? Check out Rene's last thriller Possession, about a police decective investigating a sniper case in Washington D.C. Looking for another mystery? Check out Frame 232 by Wil Mara.
Click here to see all our current ebook deals!