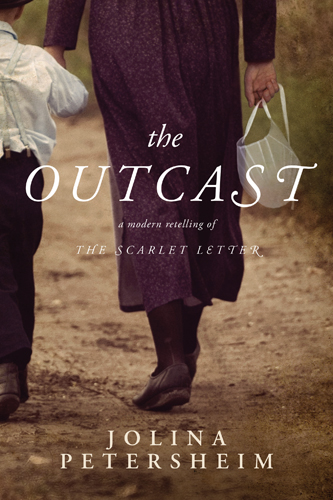 Amazon has chosen The Outcast to be their Romance Daily Deal! For today only, you can get The Outcast for your Kindle or Kindle app for just $1.99.

Raised in an Old Order Mennonite community, Rachel Stoltzfus is a strong-willed single woman, content living apart from mainstream society until whispers stir the moment her belly swells with new life. Refusing to repent and name the partner in her sin, Rachel feels the wrath of the religious sect as she is shunned by those she loves most. She is eventually coerced into leaving by her brother-in-law, the bishop.
But secrets run deep in this cloistered community, and the bishop is hiding some of his own, threatening his conscience and his very soul. When the life of Rachel's baby is at stake, however, choices must be made that will bring the darkness to light, forever changing the lives of those who call Copper Creek home.
Visit Amazon.com to get your copy of The Outcast for $1.99. Hurry! This offer ends today.
Click here to see all our current ebook deals!
---
In honor of this special promotional deal, author Jolina Petersheim will be hosting a giveaway through her Facebook author page. To enter the giveaway, like Jolina's author page and then share Amazon's Romance Daily Deal promotional link on one of your social media pages. If you share the promotion on two of your social media pages, your name will be entered TWICE!
There will be THREE giveaway opportunities:
1. Four-foot-long loom-crafted rug from an Old Order Mennonite community in Kentucky
2. The Outcast audiobook
3. Signed copy of The Outcast
Random.org will be used to select the winners.
Good luck, readers!