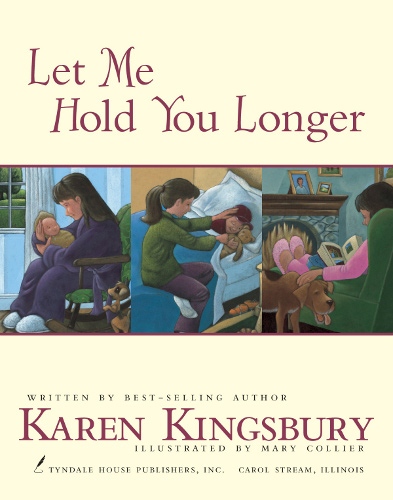 Amazon has chosen Let Me Hold You Longer to be their Kid's Daily Deal! For today only, you can get Let Me Hold You Longer for your Kindle or Kindle app for just $1.99.

2005 Logos Bookstores Award winner for Best Children's Book
With lighthearted illustrations and a sweet, reflective tone, best-selling author Karen Kingsbury encourages parents to savor not only their children's "firsts"—like first steps and first words—but the "lasts" as well. With the tenderness of a mother speaking directly to her child, Karen reminds us not to miss last days of kindergarten and last at bats in Little League amidst the whirlwind of life. Adapted from a poem in Rejoice, mothers and grandmothers everywhere will identify with the tenderhearted reflections in Let Me Hold You Longer.
Visit Amazon.com to get your copy of The Outcast for $1.99. Hurry! This offer ends today.