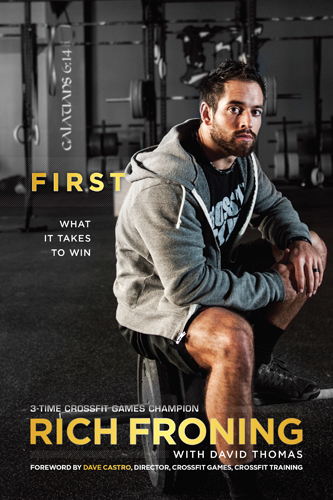 For a limited time, you can download Rich Froning's book, First, for $2.99! This offer ends on 08/09/2014.
---
Physical Strength Can Only Take You So Far
Reigning CrossFit World Champion Rich Froning is "The Fittest Man on Earth." He's fast. He's strong. And he's incredibly disciplined. But it takes more than physical strength to compete and win at an elite level. It takes incredible mental and spiritual toughness as well. And it is the precise balance of all three that makes Rich Froning a champion.
In First, readers come alongside Rich as he trains for and competes in back-to-back-to-back CrossFit World Championships. Along the way, Rich shares invaluable training tips, motivational techniques, and spiritual insights that, in keeping with the CrossFit philosophy, will prepare you to respond to any real-life physical, mental and spiritual challenge.
---
Click here to see all our current ebook deals!
---
E-Book Extra is now on Facebook! We're offering exclusive deals on Facebook that we won't talk about anywhere else.