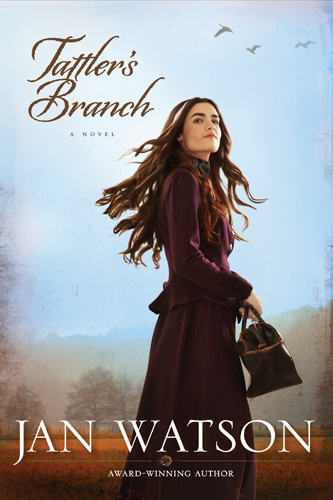 For a limited time, you can download Jan Watson's novel, Tattler's Branch, for free! This offer ends on 08/30/2014.
---
Lilly Corbett Still has grown to love her life as the small-town doctor of Skip Rock, a tiny coal community in the Kentucky mountains. Though her husband, Tern, is away for a few months at a mining job, Lilly has her hands full with her patients and her younger sister visiting for the summer.
Lilly turns to her good friend and neighbor, Armina, to help keep things in order—until a mysterious chain of events leaves Armina bedridden and an abandoned baby on her doorstep. Lilly works to uncover the truth, unaware of what a mess she's found herself in until a break-in at her clinic puts her on high alert. As she struggles between what is right and what is safe, Lilly must discover the strength of her resilient country neighbors, her God, and herself.
---
Click here to see all our current ebook deals!
---
E-Book Extra is now on Facebook! We're offering exclusive deals on Facebook that we won't talk about anywhere else.